FIND YOUR OPPORTUNITY
Achieve new possibilities
At American Safety Council, our dedication to improving lives starts with investing in the lives of our own employees. That's why we've created a people-first culture that welcomes the whole person and encourages employees to be true to who they are. Our commitment to a diverse, inclusive workplace provides the autonomy, flexibility and support to be at your best, in work and in life. Because when you're in an environment that fuels you professionally and gives you the freedom to be yourself personally, you can truly make an impact in the lives of others.
So if you're ready to unleash your full potential, bring fresh perspectives, and tackle challenges head-on, then we invite you to join our dynamic team of problem solvers.
"We agree that everyone should have the opportunity to learn and improve, in work and in life."
Ashley Geyer Jones Chief People Officer at ASC
Benefits
We believe in putting people first. That's why we offer a variety of benefits and programs that support our employees and what they say they need.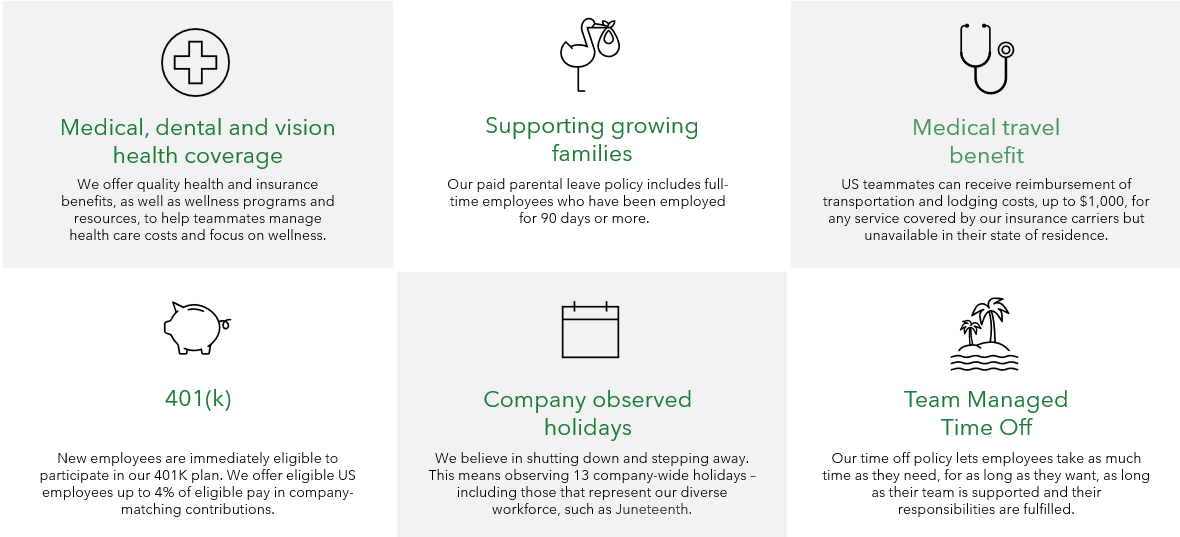 Employee Pillars
What we provide our employees in return for the time, effort and heart they invest in our company and clients.

Put people first
We are humans first, employees second

Supporting growth
Unwavering investment in your holistic growth

Do the right thing
We believe great teams are built on mutual trust and integrity - that includes giving you the freedom to work when you want, where you want

Work that matters
Meaningful work that gives you the opportunity to innovate, ideate and be creative
Need special accommodations to apply?
ASC provides equal employment opportunities to all employees and applicants for employment and prohibits discrimination and harassment of any type without regard to race, color, religion, age, sex, national origin, disability status, genetics, protected veteran status, sexual orientation, gender identity or expression, or any other characteristic protected by federal, state, or local laws.


Corporate HQ Address: 225 E. Robinson Street Orlando, FL 32801